Tourism – Marketing- Administration tasks- Bike Shop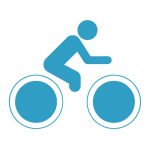 Kind of company
Bike Tours- Rental Bikes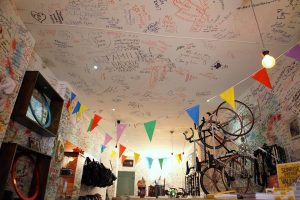 We rent bicycles and we do daily bike-tours around the city.
The main part of our project is creating bike adventures around Spain.
We offer both guided and independent tours, and according to customer needs, it`s possible to customize tours.
Our mission is to promote the importance of being environmentally friendly and respectful of the world in which we live.
Marketing and Communication:
Social Networks update.
Obtain graphic material for the corporate web blog, profile in social networks, etc.
Monthly contact with hotels/hostels we already work with, flyers delivery, etc. and improve collaboration.
Collaborate with new ideas to attract more customers, find new market niches, be able to expand the business.
Search for new distributor that offer better conditions than the current ones: compare, contact, consult..
Administration tasks:
Learn how to invoice a small business.
Learn how to do commissions with different collaborators.
Manage our corporate profile in different platforms that sell our services (communications, commissions for activity, etc.)
Learn how to offer budgests to the client according to the demands of its reserve and type of business.
Customer service:
Offer the necessary information to customers who want to rent bicycles or make a guide tour: prices, routes, timetables, maps of the city…
Monitor customers by email: offer adapted budgets when it's needed, provide information of interest when there are changes of any kind (activities, meeting points, schedules, prices…)
Manage booking platforms (external to our organization) where our products and services are offered.
Working with bicycles.
Check the bikes when the customers return them at the store.  Learn the process of receiving bicycles after a rental or tour (nothing broken on the bike, padlock and keys are good, the customer is or is not satisfied with their experience …)
Cleaning of bicycles. Simple cleaning, in case the bicycle needs a more thorough cleaning or oil, etc … communicate with the mechanics.
Attend customer calls for breakdowns with the bicycle and arrange with the team how to help.
Help the whole team to get bicycles for large tours and to keep them after the tours.
Keep store, bicycles, locks, baskets, bags, documents, tools and own personal effects always in order.
IF YOU ARE…
Energetic, sportive and you want to be part of a dynamic and result-driven team who are passionate about what they do. Besides you want to practice many languages with the customers who visit our store. This is your place.
Join our young team to have a wonderful experience in Valencia!
Job Features
| | |
| --- | --- |
| Field of studies | Tourism, Business Administration, Communication, Marketing |
| Language skills | English: C1 |
| Location | Valencia |
| Desired period to start | all year |