Marketing sport assistant (water sports)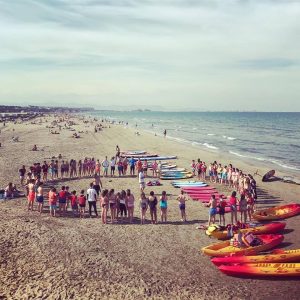 We are a sport nautical organization which offers services for all the people who love sports and nature as we do.
We offer lessons in different disciplines: Windsurf, Paddle Surf, Surf, Sailboat, Catamaran, Kayak.
Moreover, we organize events with over 1.200 students as well as we do Teambuilding activities for companies like Airbus, CocaCola, Seat etc.
We have three schools in the region of Valencia.
TASKS:
Help improve the site by making it SEO proof.
Strengthen our trademark.
Manage bookings.
Selling plans and operations.
Help with the organization from all the materials and inventory control,
Job Features
| | |
| --- | --- |
| Kind of studies | Sports, Marketing, Leisure management, Tourism, Sport events |
| Language skills | English B2 | Spanish A2 |
| Compensation | transport. Sport lessons |