International Business Developer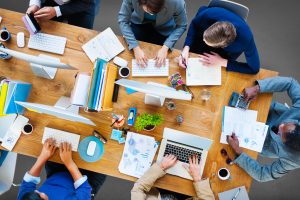 This international company is located in Valencia, Spain. With their own coaching program, they grow other businesses all over Europe.
Their programs are focused on creating a greater work environment for employees, good communication within the companies and achieving the business goals.
TASKS:

Cooperate with other departments in order to meet the company's business goals.
Assist with team decision making.
Advising clients on products and services available.
Help to manage the contact database and assist with leads generation activities.
Planning for future development in line with strategic business objectives.
Developing business by gaining new contracts, analyzing logistical problems and producing new solutions.
Preparing business proposals and presentations.
Apply business development and marketing strategies in order to attract new clients.
Researching the market and related products.
Help with translations into a native language.
Job Features
| | |
| --- | --- |
| Kind of studies | Business |
| Language skills | English (B2) | Spanish (A2) |
| Period to start | As soon as possible |
| Compensation | Courses: Sales training valued in 30,000 EUROS |
| Other requirements | Dynamic person, responsible and with interest in staying in the company after the internship |